Wear At Home (WAH) Programme
Wear At Home Programme
The Wear At Home (WAH!) Programme will not be available from 29 March 2023 to 15 April 2023.
We know it's tough shopping for glasses online without first trying on the frames, and we're here to close that gap.
foptics now offers a Wear At Home Programme where you can select up to 3 frames to try on in the comfort of your home for 7 days, even before purchasing them!
Here's how it works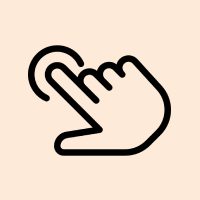 1. Choose
Select 3 frames from our Signature, Weekend Ready, Office Sharp, Hybrids or even Kids series. Order them below and we'll mail them to you!


2. Try
Pop on the frames and see which ones you like best!


3. Mail
When you've decided, pack the frames back in the enclosed NinjaPack and mail it back to us via any Ninja Points.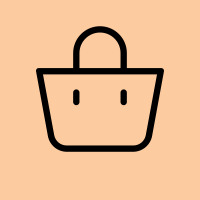 4. Buy
Order your favourite pair (or maybe all 3 pairs) online!
Frequently Asked Questions
How much do I pay for this service?
Only $6.90 which includes 2-way delivery!
Why do I have to pay for the frames at checkout?
We'll need to charge you $15 on each frame as a deposit, which we'll refund you the full deposit when we receive the frames back from you! 

However, the deposit will be forfeited if the frames are not returned to us after 7 days, or if the returned frames are not in satisfactory condition (see our Store Policy). 
What if I accidentally damage the frames?
Unfortunately, the deposit may be forfeited. Please contact us should this happen and we will provide further advice on a case-by-case basis. 
However, should you receive a damaged / defective frame, please contact us immediately with a picture of the damaged part / defects. 
Will I receive new frames to try on?
These frames are reserved for this WAH Programme. While they may not be brand new, rest assured that we will clean and disinfect every frame with our ultrasonic sanitiser before mailing them to the next customer. 
How long can I try out the frames for?
This service lasts for 7 days and it starts from when you receive the frames from NinjaVan. By the 7th day, please drop the frames at the 400+ Ninja Points (click here to see the list of Ninja Points). The frames must be received by NinjaVan at their Ninja Points by the end of the 7th day. 
How many frames can I select? Only 3?
You may select 1, 2 or 3 frames. Should you want more than 3 frames, you're welcome to purchase this service a second time and select another 3 more frames! :) 
I tried out the frames and I love them! What do I do next?
Simply purchase the chosen one (or three) on this website (More on how to order here.) 
We'll still need you to return our frames by the end of the trial period as these frames are reserved for trial purposes.
What if I don't like any of the frames?
We're sad to hear that :( But don't worry, there's no purchase obligation with the WAH programme! Just mail the frames back to us and feel free to check out other frames in our collection.
Alright, this sounds great! How do I start?
You can start browsing our site and when you've selected your frames, indicate the frame model and colour in the form above and we'll get in touch with you via Whatsapp shortly.