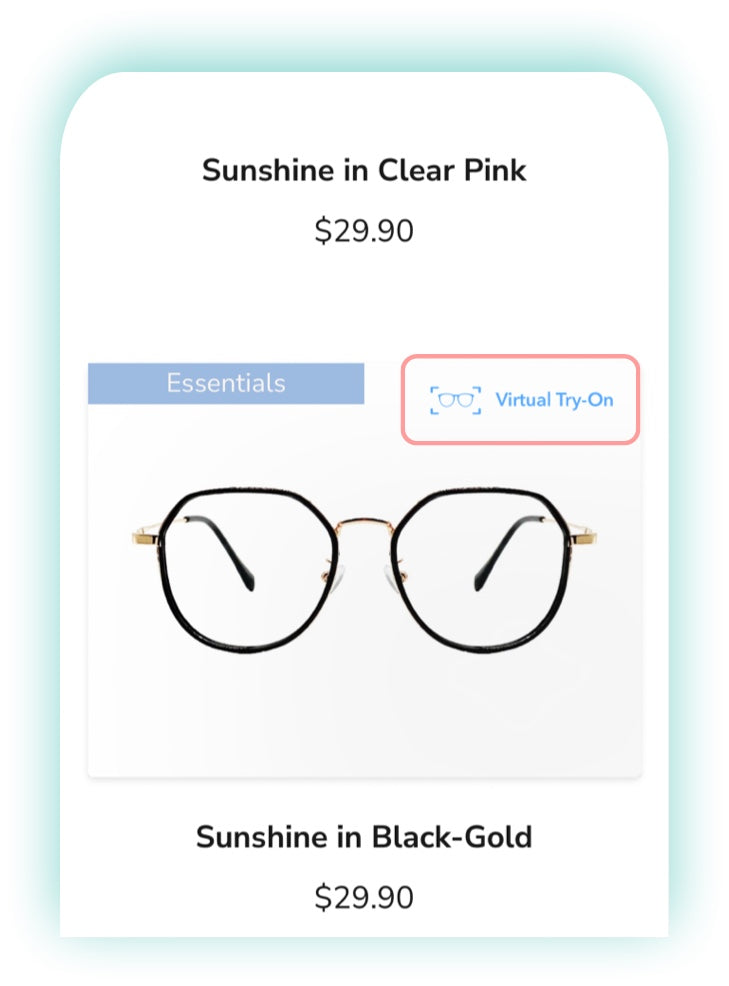 Pick
Discuss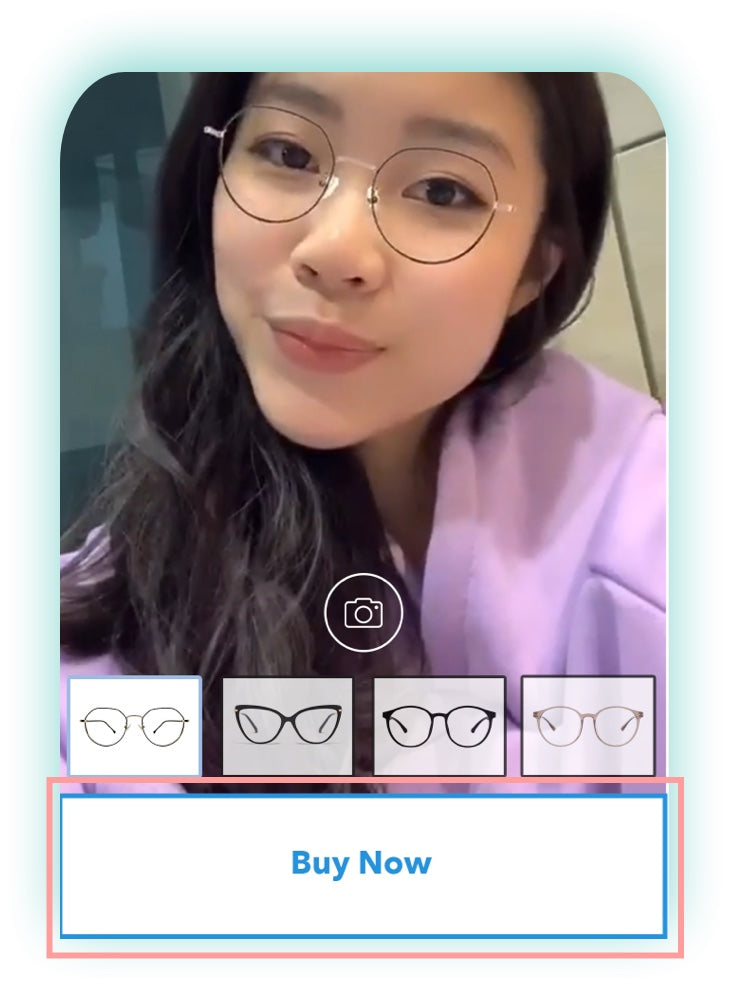 Get
All you need is

Laptop with webcam
or

SmartPhone
or

Webcam
and Your Beautiful Face

Virtual frame colour may vary from actual product.
Troubleshoot
IOS device (iPhone, iPad)
Error:
A common error that pops up on IOS devices would be 'Seems like your cookies are blocked!, Please enable cookies in your browser settings for faster experience"
Solution:
1. Do not go into private mode
2. Head to Settings > Safari. Turn off 'Prevent Cross-Site Tracking' and 'Block all cookies'. Once that's done, you should be able to start using Virtual-Try-On!
---
Do not use incognito mode
---
If your camera is disabled, follow the instructions below for your respective browser
Chrome
1. Open Chrome and select the Chrome menu, represented by three vertical dots in the upper-right corner.
2. Select Settings.
3. Scroll down and select Advanced.
4. Under the Privacy and security section, select Site settings.
5. Select either Camera or Microphone to access either setting.
Firefox
1. Click the menu button and select Settings.
2. Click Privacy & Security from the left menu.
3. Scroll down to the Permissions section.
4. Click the Settings… button for the Camera option. Firefox displays the websites with saved Allow or Block permission.
5. Use the Allow/Block selector to change permission for the website. You can remove the site by selecting it from the list and clicking the Remove Website.
6. Select the Block new requests asking to access your camera checkbox if you do not want to give any other sites access to your camera.
7. Click the Save Changes button.


Safari
1. Open Safari Preferences.
2. Navigate to Websites.
3. Go to Camera and Microphone tabs.
4. Change access to Allow.
5. Restart Safari. 
---